Name

Twitter channel

Benefit

Simulate the real Twitter so that you can practice in private

Key Features


Players can tweet and reply to tweets at any time once the twitter channel is open


Send pre-scripted automated tweets from any persona


Use role-players to send "live" tweets


Use role-players to reply to live tweets

Twitter channel works differently if your scenario is self-paced or facilitated.

Self-paced: The player can see only the tweets he has sent.

Facilitated: Players can see the tweets that have been sent by the rest of players. The facilitator also receives everything that's been sent.

Players can always write a new tweet or reply to a tweet sent by one of the personas.


When a player clicks to reply a tweet, he or she sees something like that:


Add images to your tweets

Paste a URL to an image that's a .jpg or .png into your tweet and it'll be rendered as an image

Hashtags

Every time a hashtag is posted, the tweet is stored in a way that it is possible to look for them organized by hashtags. To do this, you need to click the hashtag: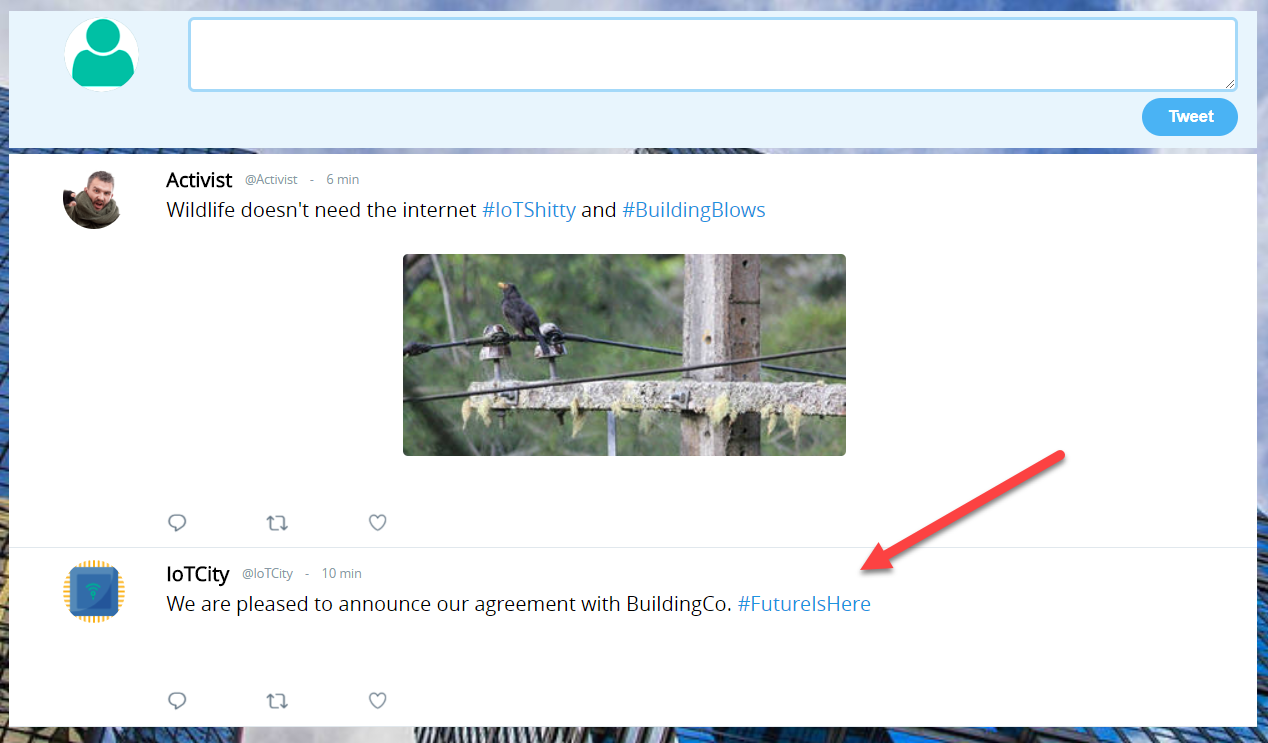 Once you click it, you can see every tweet that contains that hashtag: