Name

Assessment toolkit

Benefit


* Observers can capture qualitative assessments by scoring exhibited behaviours and checking expected actions


Key Features


* Design your own schema of observable behaviours and how these map to capabilities.


* Easy drag-and-drop customization of observations and capabilities


* Three ways of collecting observable behaviours: rating, check box and open text comments


* Assessments already built can be used across several scenarios or usedas templates


* Export and share assessments




How It Works - Basics

The steps to follow are:

create your assessment framework in the Assessment area of the scenario editor (the AIR application)

upload the assessment to your Space

Input the assessment during a live exercise via the Facilitator and Observer Dashboard

Create your Assessment Schema


Select the "Assessment" tab in the menu. To start a new assessment, click "Add new".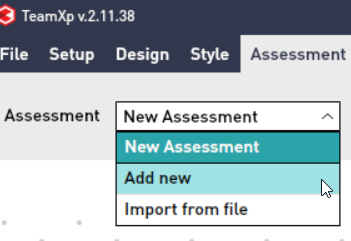 Then, click "Capability" or "Observation" to start creating your assessment. You need to select the type of calculation (AVG, MAX or MIN) for each observation, and for the capability's value.


In the following example we have created an assessment using:

1. Two different check boxes

2. Open text comment

3. Two ratings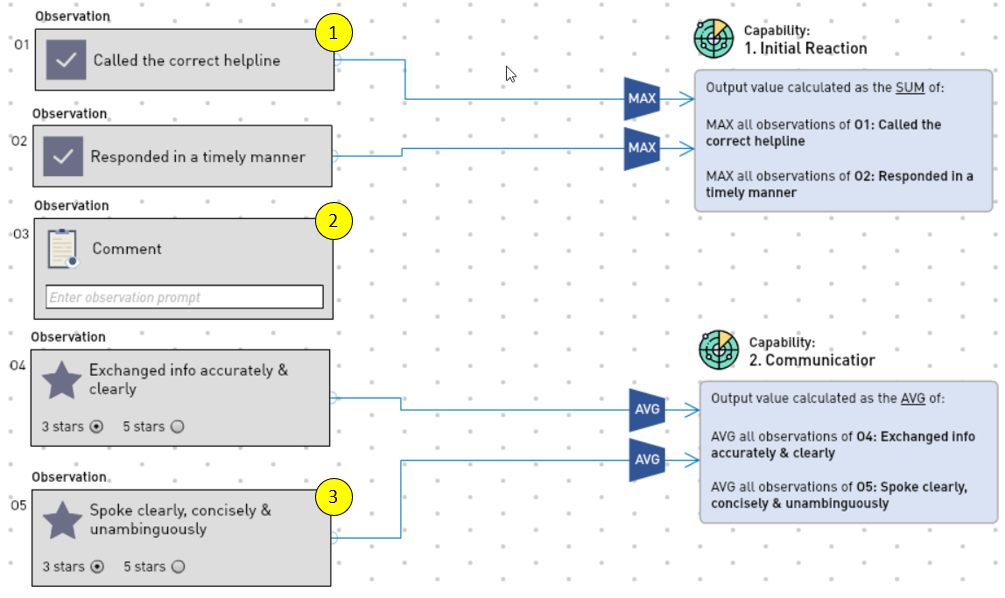 The Facilitator and Observer assessment dashboard

And this is how it looks to the exercise control team: