Teams are players that work together.

There is no limit to the size of team nor how many teams you have.

When you publish content to Teams (rather than Player, for example), it means that responses from other team members are seen by all the team.

When you use "click to play" as a registration method, players are add to a team called Unregistered.

To manage your teams, you can go to Design or to Run. Then, click "Teams".

Use the Team table to upload players if:

you want to ensure certain players are in certain teams

you want to publish content to specific positions (this is also possible in the facilitator dashboard)

you want to whitelist players and not allow unregistered registration.



You can also assign positions to your players in this menu. Click "Assign positions" and select the one you want to use.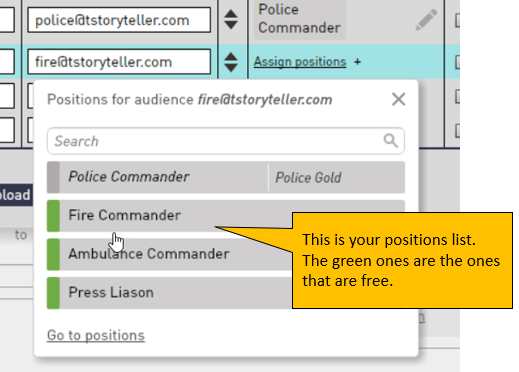 To create your positions you can click "Go to positions" in the previous image, or go to "Design" > "Positions"