Name

Importing and exporting personas

Benefit





Allows authors to import and export personas (and all their information, such as the Twitter profile) or library of personas to different libraries.


Key Features


* Export a file that contains the personas that are in a library


* Move personas from an imported file of a library of personas


* Move personas from another library


* When moving personas, copy their factions if needed


* Replace personas with personas from another libraries with all the additional information

Check this video to explore the different possibilities when you are working with personas in TeamXp and please, feel free to use this file to test by yourself how to import a library:
starter_pack_personas.tpp
Exporting personas

To export a library of personas you need to go to Personas and click the "Export personas"

That will create a .tpp file ready to be shared and imported.

Importing personas

You have two ways to import personas into your library, but first you need to select "Import"

1. Import a file that contains the personas you want to copy

Select "From File" and click "Browse" to look for the tpp. file.


When it opens, you can see the different personas that you can add to your library.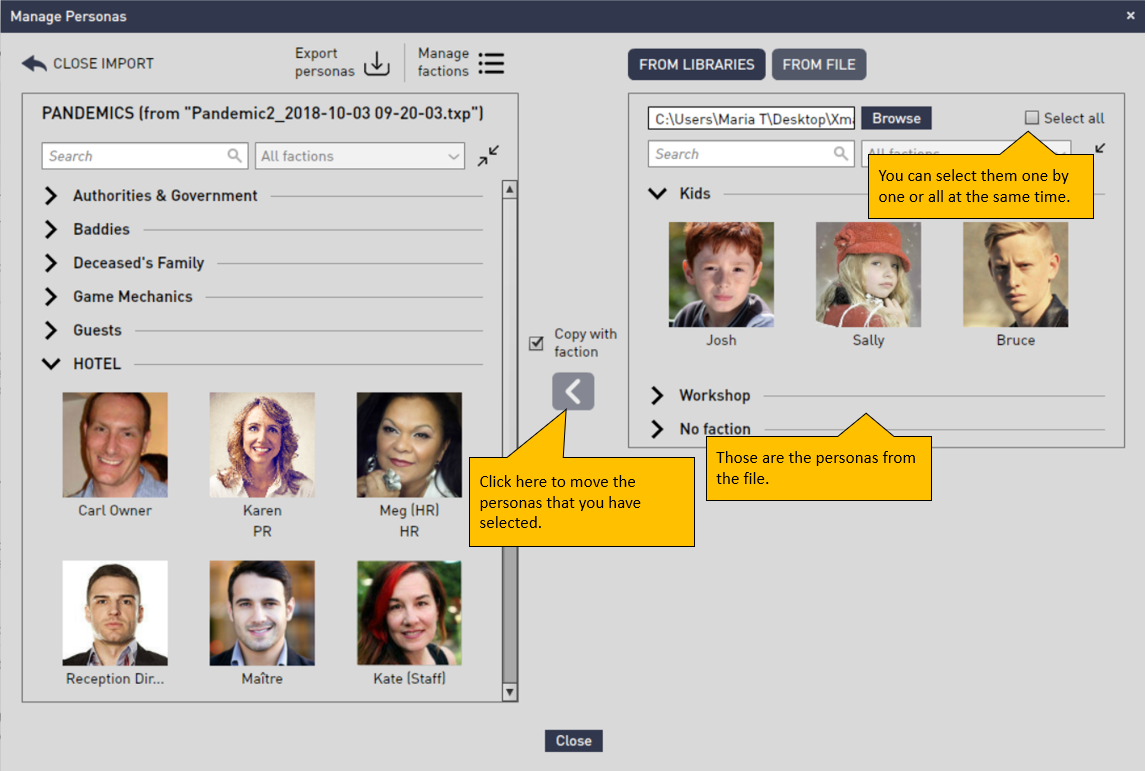 2. Select one of your libraries to copy the personas you need

Select "From Libraries" and select the library you want.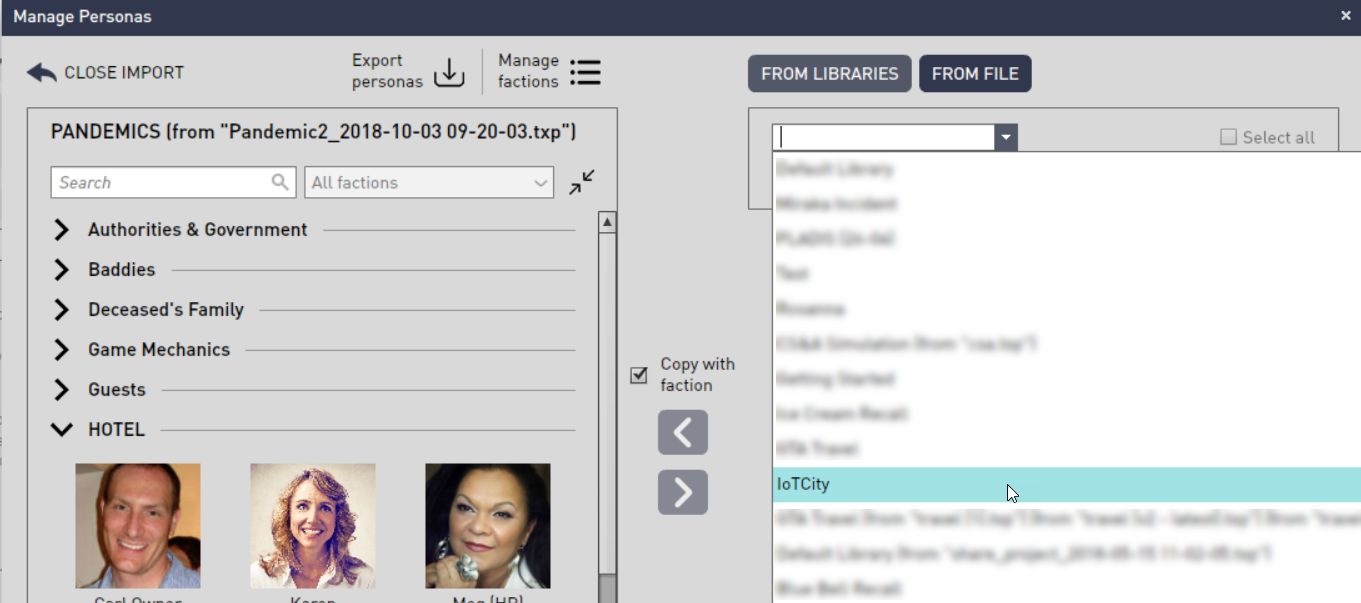 You will be able to see the personas from that library: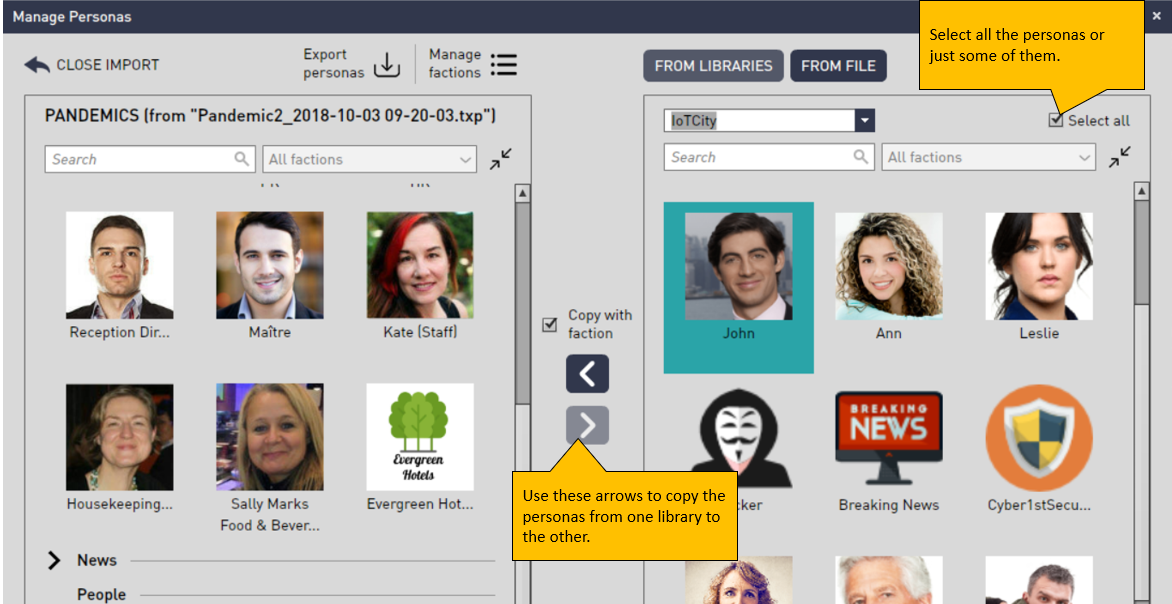 Replacing and merging your personas

You can also replace/merge personas by dragging them on top of another: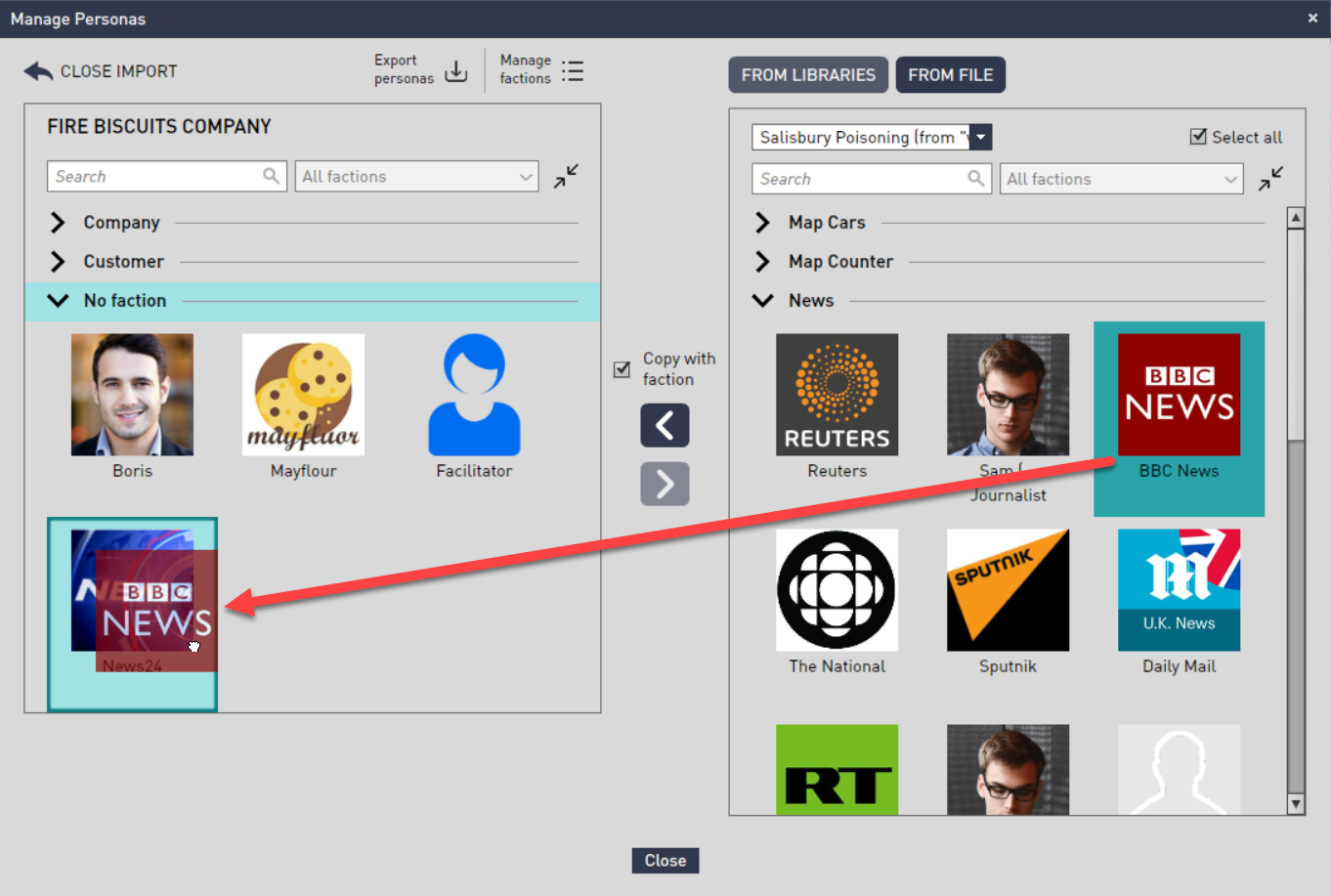 Depending on what you choose, you can:

Replace. That will replace the first persona with the one you drag.

Merge. You can choose if you want to keep the name and the email.