Name

Map Channel

Benefit


Improved realism, greater emotional impact


Improved situation awareness


Improved after action review (AAR) with ability to redraw map


Key Features


Dynamically change the map background image


Dynamically add and move map counters to pre-defined map locations


Create multiple maps for different purposes within the same scenario


Use geographic and non-geographic/symbolic maps to communicate visually


Full screen display for room projection/large TV display


Android mobile app to plot NFC map counters (see Wargaming)


After-action review: Click timeline to redraw map at that past moment in time



Concept

The map channel allows you to represent any graphical information dynamically in real time.

The basic concept is that a "map" is a full screen image with "locations" defined by you to which you can publish "counters".

Each map has a default background image but this can be changed by publishing a new background image during execution.

Counters are created as Personas... which may sound a bit weird but it means you can also plot people on a map as well as counters.

Ingredients

To use the map channel you'll need:

background image (1605px x 1050px)

Optional: map counters

Method - Overview

Upload a background to the Media library

Upload map counters to Persona library

Navigate to the style tool and go to the Map tab - set the default map background

Add locations on the map where you'll want to dynamically add counters as your scenario unfolds

Navigate to the Whiteboard... create new content and select the Map channel

Publishing content to the map channel

Here
you can find how to create your map items. There are four different functions for the map channel:
1. Update map only

With this option the map selected appears for the player. In the following example, as an author, we want to publish just the map for the players.

Create the first inject to allow the facilitator to publish the map.

Create a new card and select the map channel. Use the function " Update map only".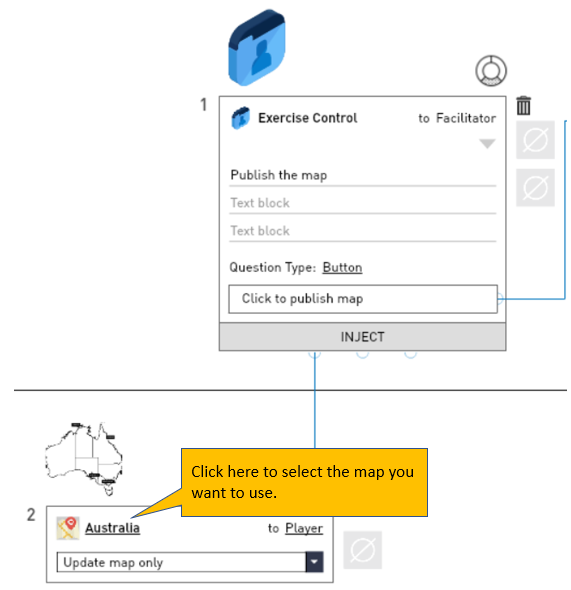 2. Move Counter to Location

Once you create your counters you have the ability to move them in the map. In this example, what we want is to put a plane in a location.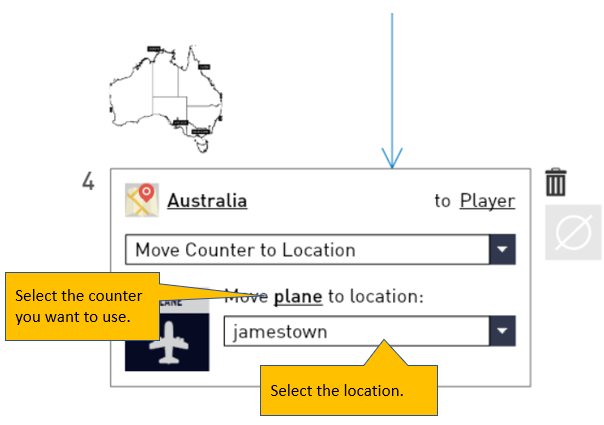 3. Change status for a counter

It is possible to change the status for a counter. In this case we want to show how a plane that was placed in a location has been destroyed.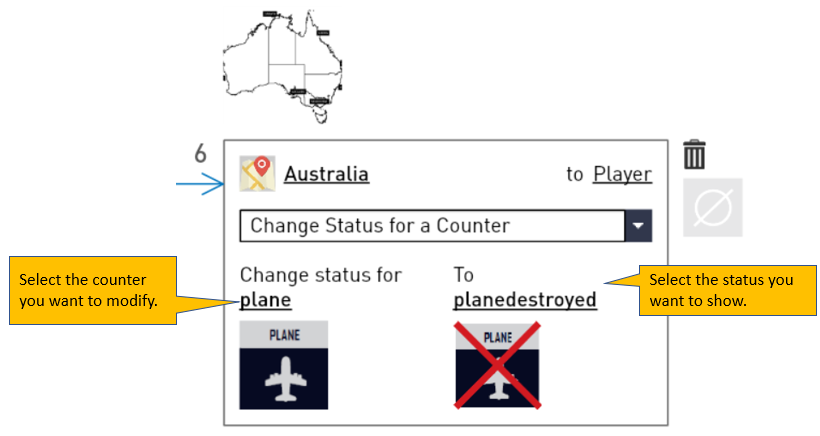 3. Change status for a location

It is possible to send the same status several times to your map.