Name

Twitter profiles

Benefit

Simulate the twitter profiles of all your personas so they are accessible during the exercise

Key Features


Create the twitter profile by adding:


Twitter handle

Bio

Number of followers, followings and tweets

Header

Pre-loaded tweets

This is an example of how to configure a Twitter profile in TeamXp. You need to go to Design > Personas and open the Twitter tab. Then, feel free to add all the information available, as it is shown in the picture.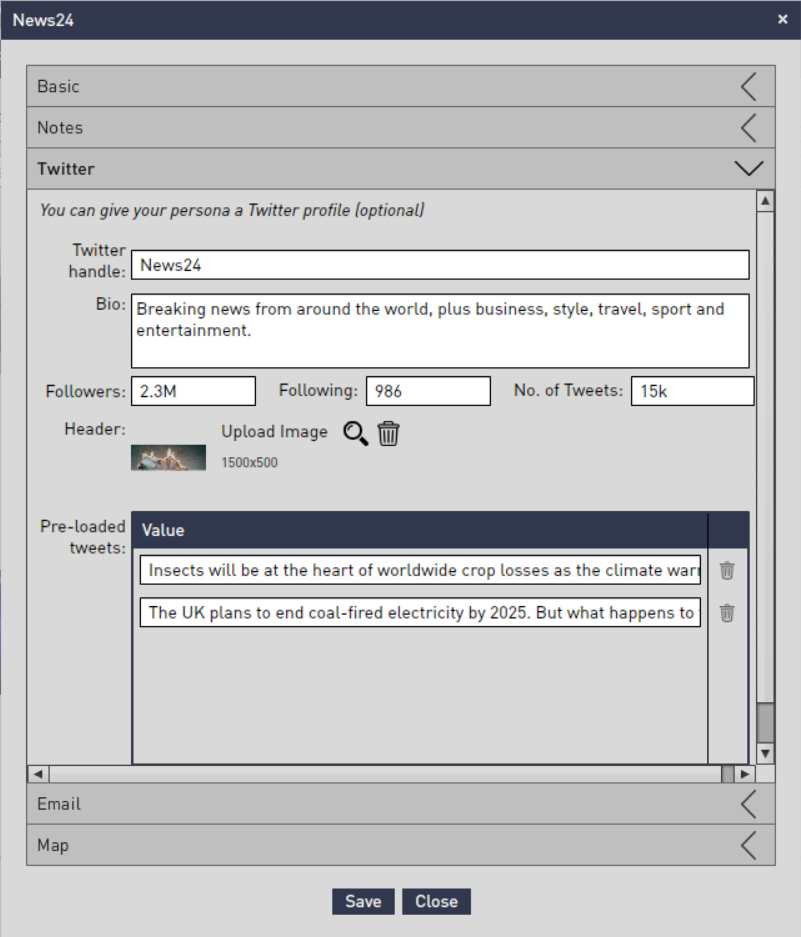 To be able to see it, you need to Publish your scenario. Once in the exercise, these profiles are accessible by clicking in the names appearing in the Twitter feed. This is how it would look: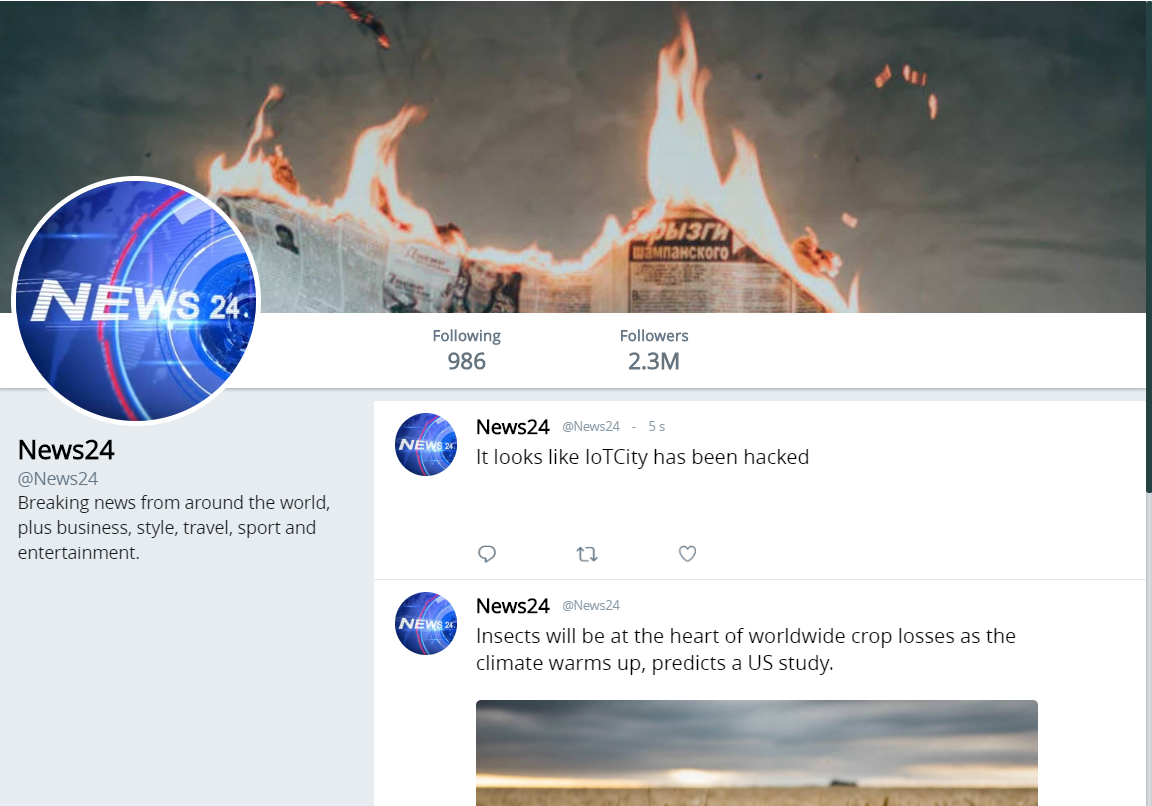 When you are creating your Twitter profiles, you can easily:

Add breaks in the text, so it appears in different lines.

To do this, add "<BR>" wherever you want the space.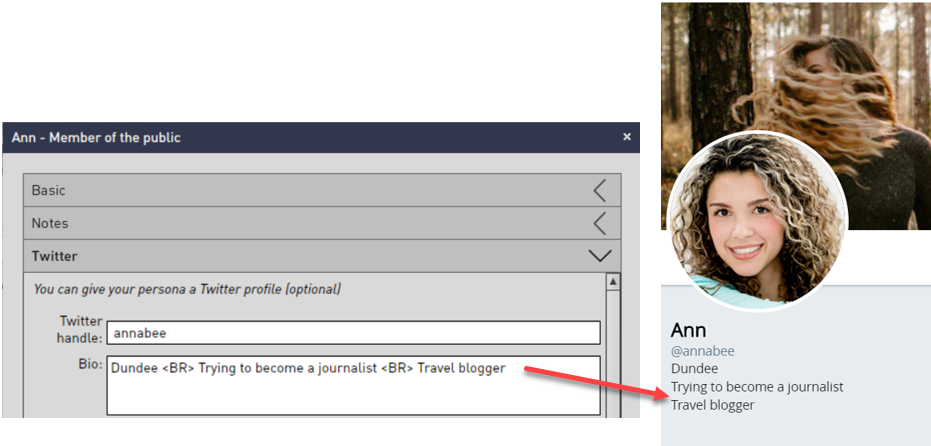 Add images to pre-loaded tweets

To add an image to a pre-loaded tweet, you need to add the image to your Media Library. Then:

Copy the link.

Paste it at the end of the tweet.