By default Wordpress doesn't allow Javascript code pasted directly to a page or post, but we can add it by creating a Custom Page template.

1.- Inside your Dashboard go to Appeareance -> Editor
2.- In the right corner select the theme you are going to use:

3.- Search for the Page Template ( Page.php ) and open it: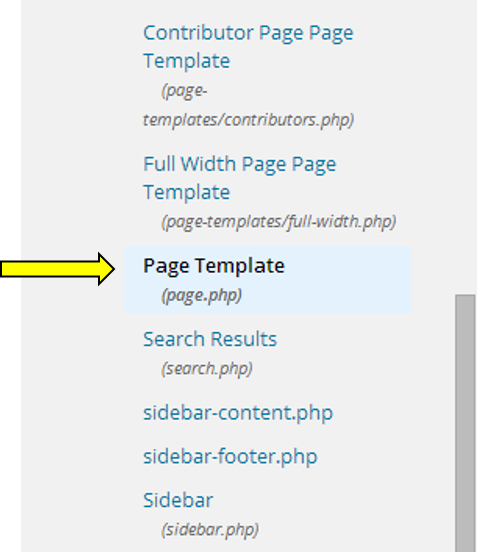 4.- Open a text editor such as Notepad, create a new file call it "conducttr_widget_page.php" and paste the code in it.

5.- After the line get_header() paste the next lines of code and save the file:

<?php
/*
Template Name: Conducttr Widget Page
*/
?>
<script type="text/javascript">

//selector for the widget container

var widgetElement = "#conducttr-widget-solo-signup";

</script>

6.- Upload the file to your web host to the next path:

http://www.mydomain.com/wp-content/themes/ThemeYouAreUsing/

7.- Inside the wordpress Dashboard create a new page, select the Text tab and paste the HTML code of your Conducttr Sign-up widget.

8.- In the the left column Page Attributes in the field Template select Conducttr Widget Template and Save the page.