The preferred (and easiest) way to upload teams and participants is via the Scenario Editor.
However, you can add new Teams and players in the Facilitator Dashboard

Make sure you are in the Manage Teams tab

Select the option you need, as described in the image below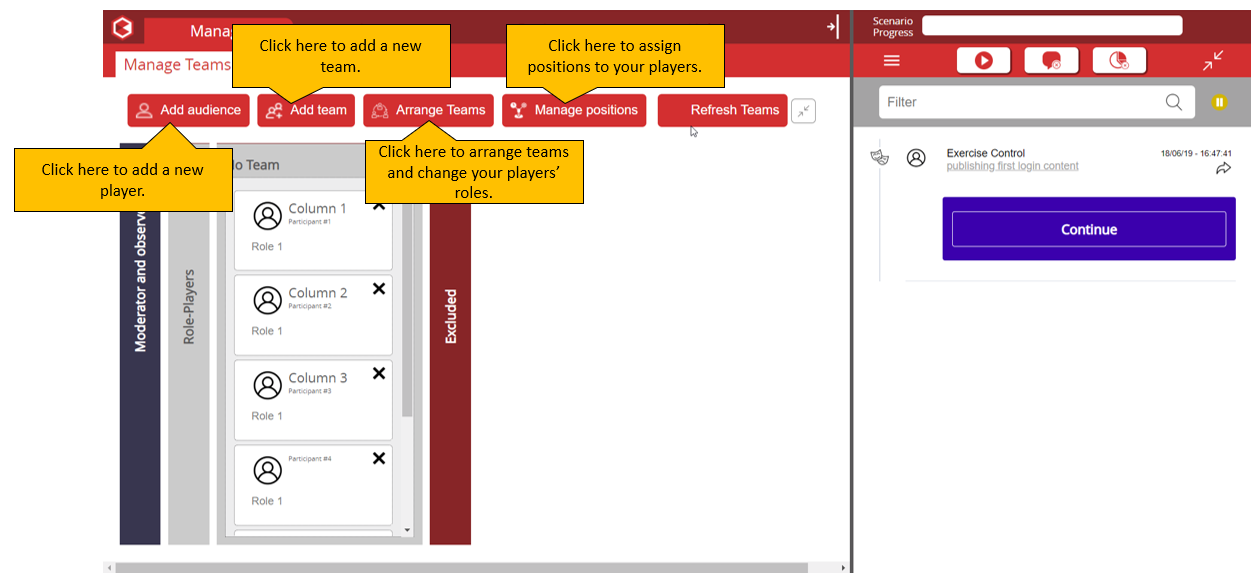 These options are useful if you need to assign positions to anonymous players or there's some problem with a player and you need his/her position to be assigned to anyone else.

If you want to create all your Teams, the best way to do it is in the Scenario Editor.

To be able to assign positions you need to create them in the Scenario Editor.