| | |
| --- | --- |
| Name | Style tool |
| Benefit | Authors can modify the style of their web application so that it's custom-branded for themselves or for their client |
| Key Features | Change most of the TeamXp player app styling including logos, channel icons, Facebook page and more. |
Method

Select a mobile or tablet/desktop view and then select the part of the web application you want to change

You can reset your style anytime by clicking "Reset to default".

Upload your style by clicking "Click here to upload your design".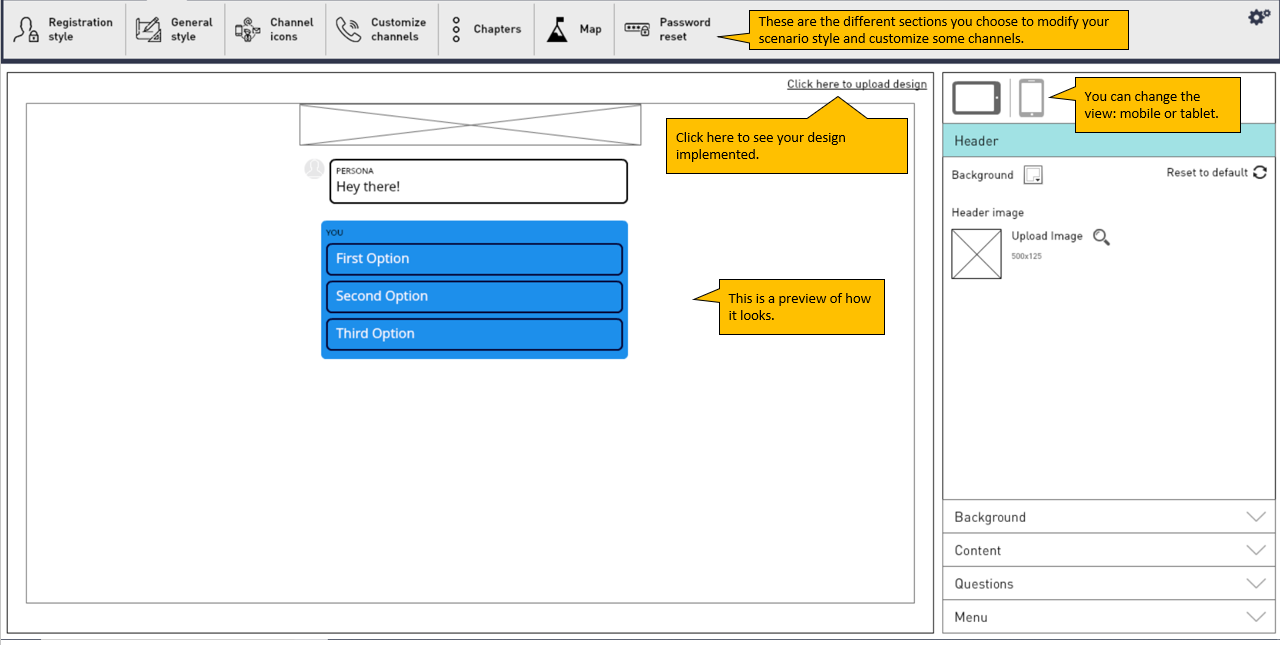 Tip:

1. After uploading your design, it will be visible when you refresh the web page.

2. Due to the limitations of Internet Explorer your beautiful design won't be seen. We recommend that you should use a modern browser such as Google Chrome or Firefox (or Edge).