The registration page is the first one to be seen by the participants and the moderator. It is where they are going to login to enter the experience.

In this section you can modify:

The background. You can use a solid colour or an image.

The items you want to appear. You can select just those ones that you want to appear on the registration page, by checking or unchecking the little white boxes.

The aligment of the header, the logo and the footer.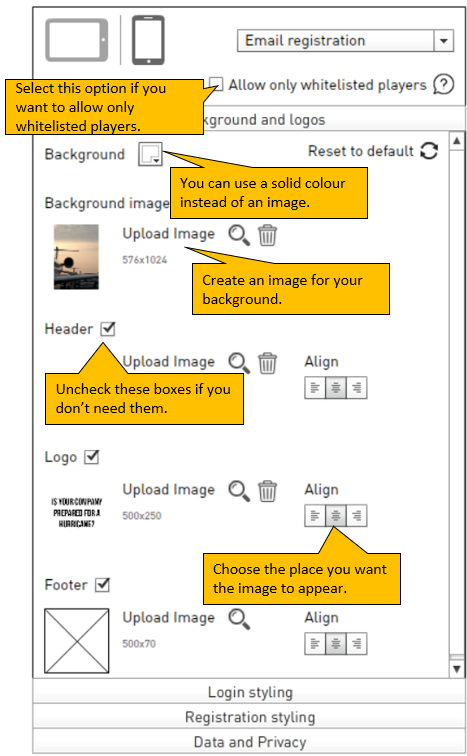 Tips:

If you are going to use your own images for the style, don't forget to create them based on the size instructions that are indicated in the style tool.

You can use .png images to create transparent icons or logos that will fit better with your background.