Feature

Data points & discussion notes

Benefit


* See player decisions in real time


* Provide better feedback to players


Key Features


Decisions are represented as pie chart and on timeline and inside production report.


The data point title is the one used through-out

Note that the Response Report contains all clicked questions, not only those content items with data points.

How to add a data point

With the content item selected, click the chart icon to add a new data point.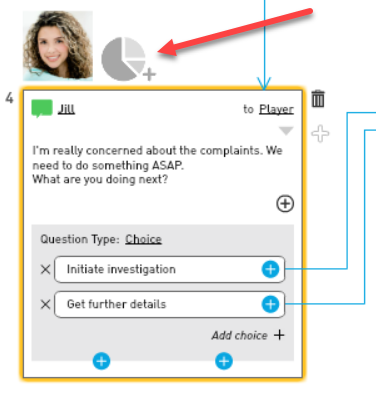 Change the name of the data point: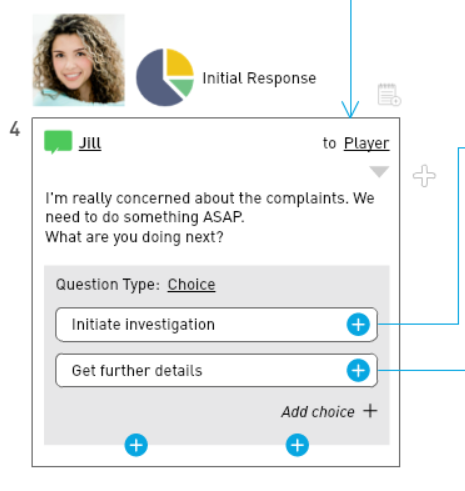 Discussion notes

It is possible to add additional text for the facilitator and observers for each data point. To do this you need to click the notebook button on the right.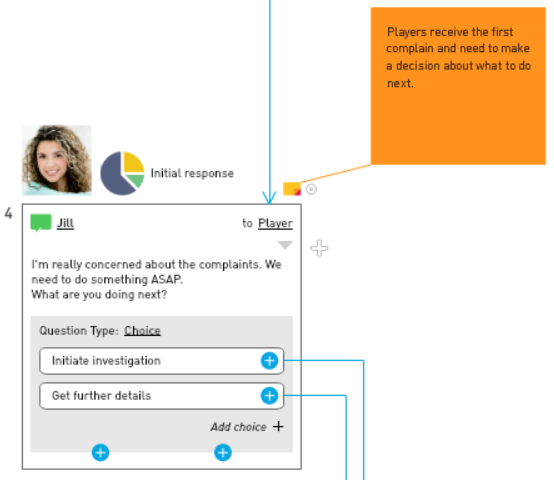 Presentation of the above data point in the Timeline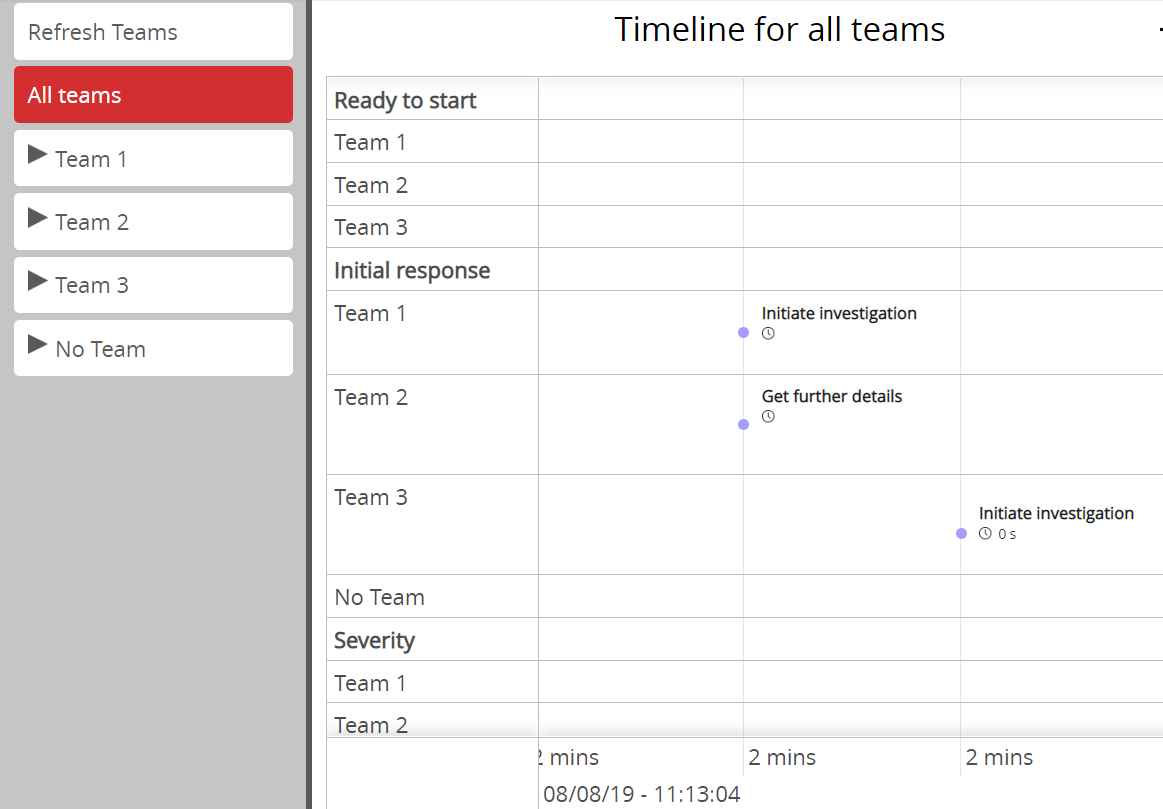 Presentation of data points in the Decisions tab: