When the participant has to take decisions, it is important to use different colors that make clear which option he has made. To do this:

Go to Style > Choose Questions tab

These are the different options that you have in the Style Tool: choose a default colouur, a hover style and a selected style.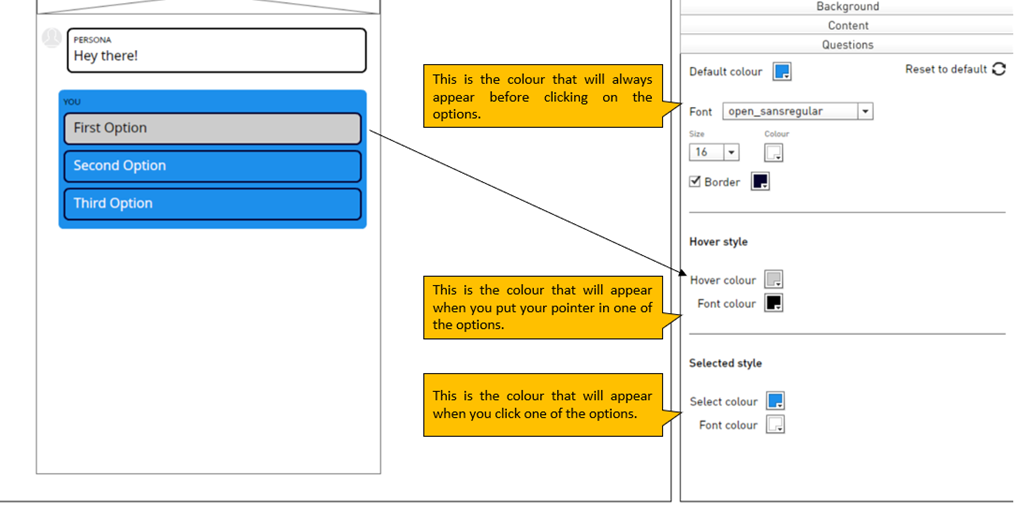 Tip:

Use colours to make clearer when the participant clicks an option.