By default, the activity feeds show "everything" – all project activity including:

Activated – triggers, conditions, actions and beats that were acted upon

Ignored – actions, conditions & beats that were not acted upon because a condition was not true.

Both activity feeds show the most recent events at the top. Hence it's possible to trace each processing step the project took by working from the bottom upwards.

Each line is in the format "actor - verb - object" by which we mean audience – action – entity that was acted upon. As far as possible we've tried to make them read like a story of past behavior; you're reading a history of activity.

Every new sequence of events is given a unique Process ID. You'll notice that a Publish trigger and Watch trigger, for example, will start a new process and hence their sequence is given a unique, new Process ID. The Connected ID indicates which event sequence caused the Publish or Watch trigger to fire. By right-clicking on a feed row, it's possible to filter by Process ID.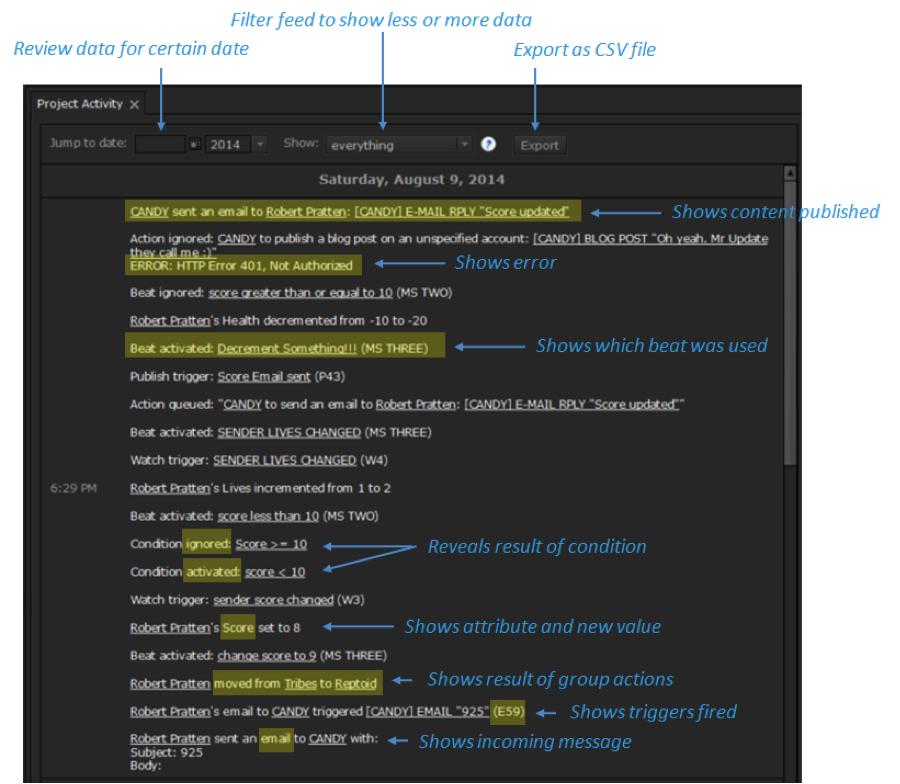 Right-click on activity item reveals more details:


Activity feed for a specific audience member: