The Inbound Messages Report reveals the content of all messages sent to Characters by the Audience. It is customizable by message type and can be displayed grouped by Character or Team as well as chronologically. To run the report:

First select a date range of inbound messages to review.

Select the type of inbound messages to include, i.e. Email, SMS, Twitter, etc.

Select the Output Format. Default is by ascending date & time if left unselected.

Select data to remove if desired.

Click the Print button and a new browser window will open with the results.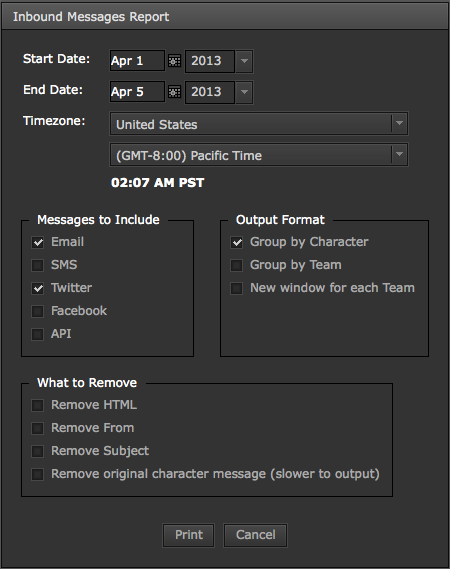 Example of the Inbound Message Report with the message content indicated on the last line, in this case the word "Dessert":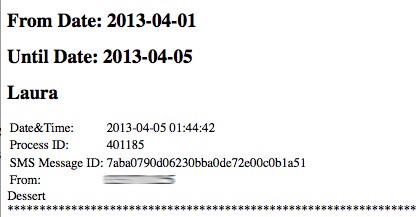 Usage hint: the Inbound Message Report provides a window into the specific keywords and phrases used by your Audience to interact with your Characters. Careful review may provide insight into additional match phrases needed for content triggers.